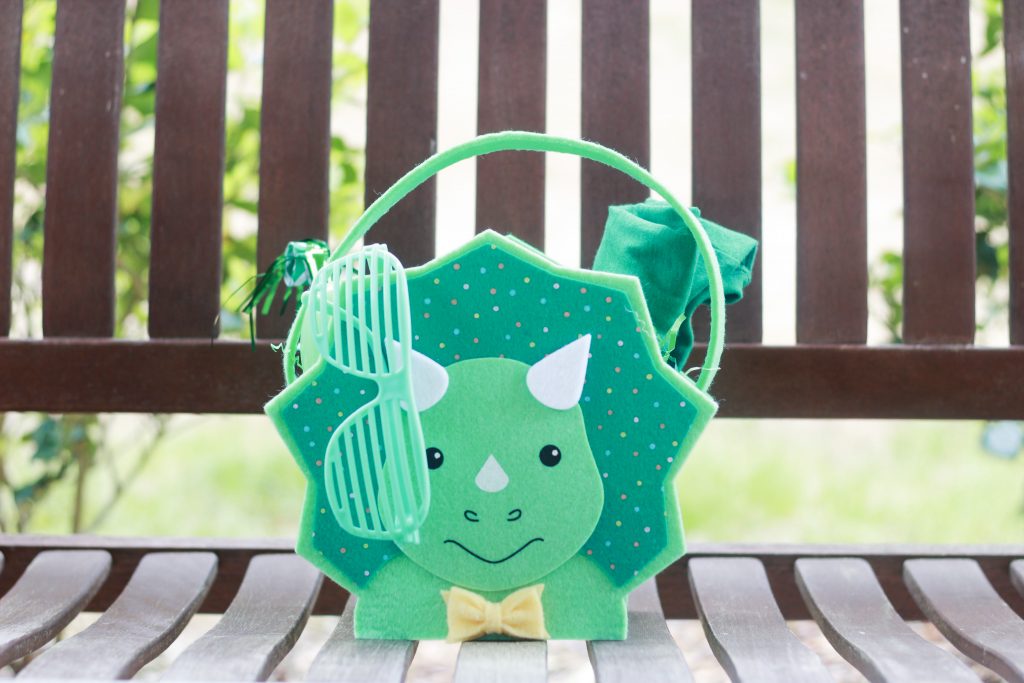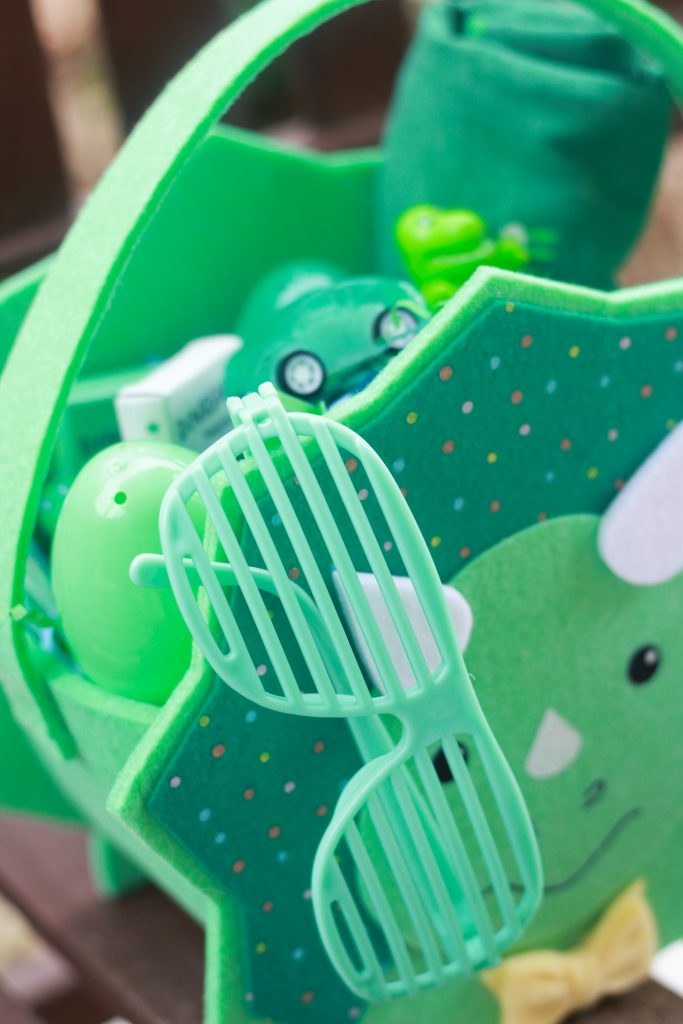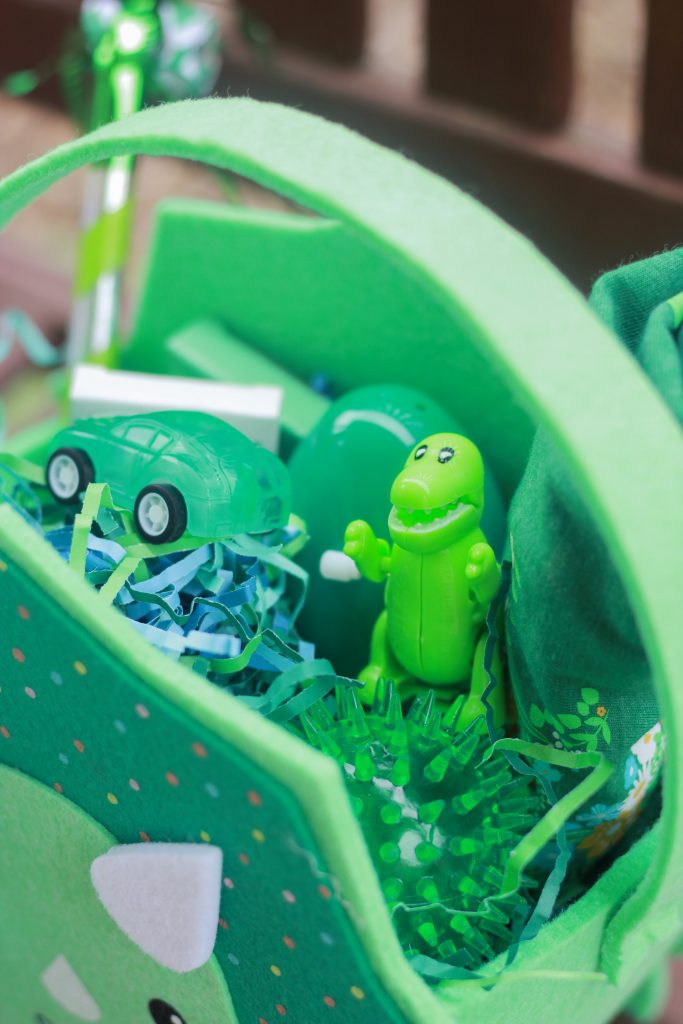 Making your own DIY Easter basket doesn't have to be complicated. With Easter approaching, all I can think about is how fun it used to be as a kid to receive an Easter basket filled with all types of goodies. Sometimes the pre-made Easter baskets may not be what you exactly had in mind. In my case, I prefer EJ's Easter basket to be filled with non-candy items, which is why it was so necessary that I share how I made this simple, easy DIY Easter basket.
EJ's first Easter was last year. However, with the unknown of COVID we opted to not participate in any family gatherings to keep everyone safe. As a result, my parents dropped off an Easter basket for EJ at the front door. This was literally the highlight of my Easter although it wasn't the traditional way that we would normally celebrate Easter.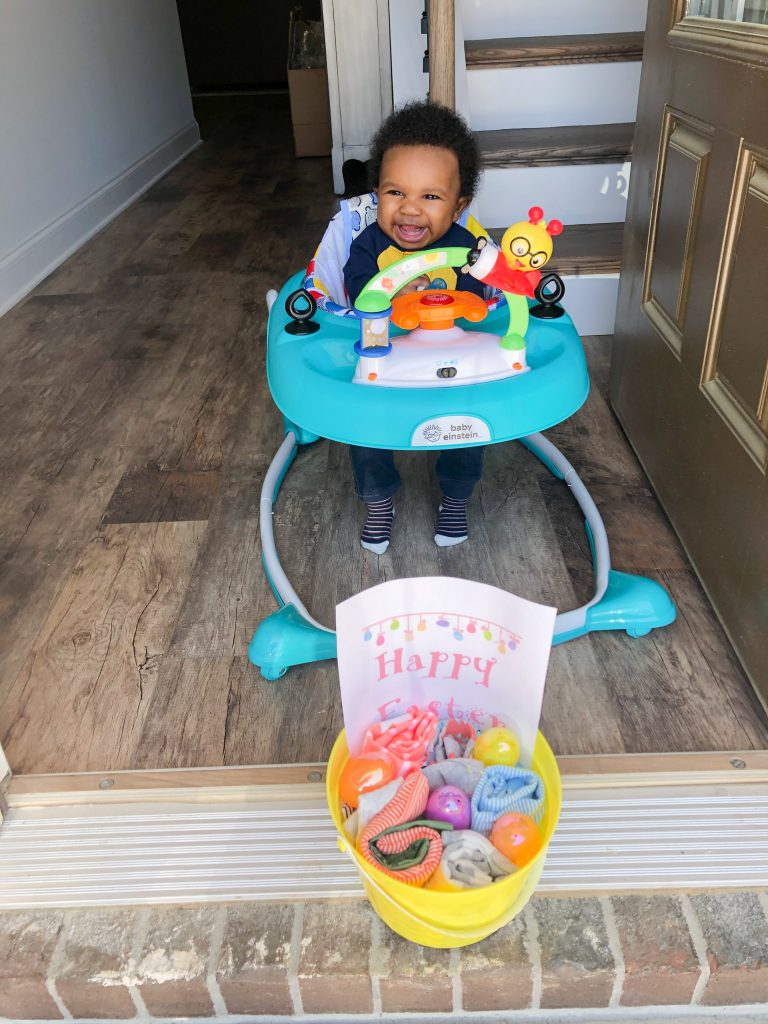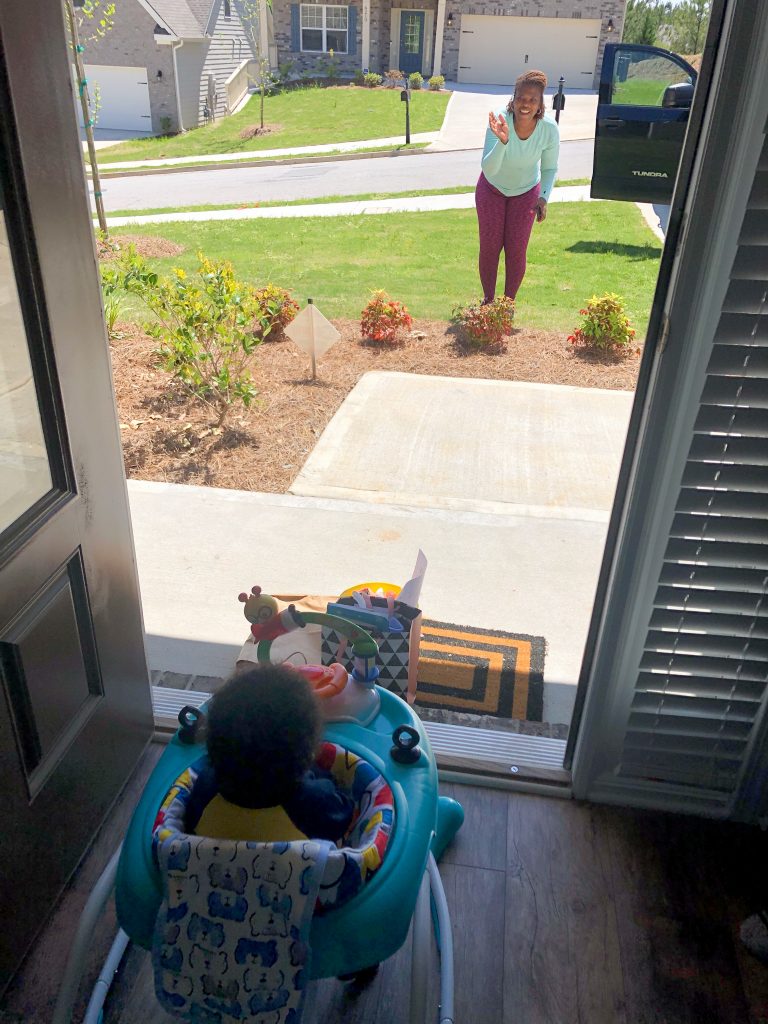 Whether you decide to gather together with those in your household or with other family members/friends, I want to share how I made this easy DIY Easter basket with items that I purchased from Target, which is a for sure hit! And to make it even better, everything purchased was via Target drive-up. At this point, I think the Target drive-up employees know me by name- like, seriously! Here's how I created this simple, easy Dino Easter basket.
---
*Disclosure:This post may contain affiliate links, and I may earn a small commission at no additional cost to you. You can read my full disclaimer here.
---
Items You Need For The DIY Basket
First, you want to decide on a theme. I am so obsessed with dinosaurs, which is why I immediately picked up the Dino Easter basket as soon as I saw it. I promise I didn't go hunting for it! Second, you want to start building around your theme. The Dino basket is green, which prompted the idea to fill up the basket with as many green items that I could find. I found it quite easy to complete this basket by purchasing party variety packs. I think I did a pretty good job considering all of the items that I purchased were $5 or less. You'll find below all of the items that I purchased from Target to fill this basket.
Please note that some items may not be suitable for your little one(s). The items listed are suggestions and will require you to determine if it is safe for your little one(s).
---
How To Assemble The Basket
I really didn't put too much thought in how I assembled the basket-I just kind of went with what fit in the right place. Whatever you feel is best, go with it! Depending on how many items you place in the basket, it may be a good idea to wrap the basket in cello gift wrapping paper to keep the items from falling out of the basket.
---
Creating a Dino Easter basket may not be up your ally, but Target has a great variety of Easter baskets that may fit the idea that you had in mind. Here are more of the felt Easter baskets along with the traditional Easter baskets.
Most of the items that I used for this Easter basket can be used for any basket since it comes in a variety pack. Again, it is up to you what items would be suitable for your little one(s). I hope this will help you get a great start on making the perfect Easter basket. Happy creating!
Thanks so much for reading! To stay up to date with Brown Mommy Diary, subscribe to the email list below.