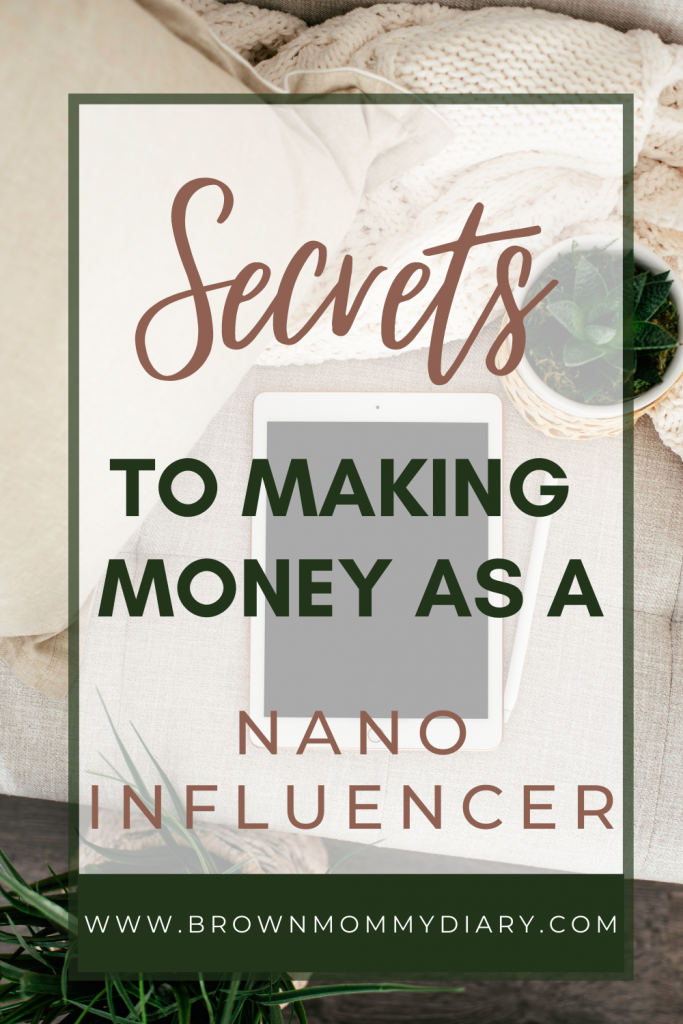 ---
Are you a nano influencer that wants to start working with brands AND make money, but you're not sure how to? Please keep reading, because I am going to spill all the beans on how I have been able to work with brands even when my following was less than 2K followers.
Let's talk about influencer platforms! Why, because it is the number one reason why I have been able to work with brands and make money. All influencer platforms are not created equal. There are some platforms that have set requirements on the number of followers that you must have. While there are other platforms that operate based upon gifted opportunities only. You have to decide which platform will work best for you. Starting out, I did entertain platforms that only had gifted opportunities, because I wanted to get my feet wet. I had no experience and at the time gifted opportunities were my lane until I figured out the ins and outs of working with brands. Trust me, I am still learning!
Right now, this is what I look for in influencer platforms: brands that work with nano influencers, brands in my niche, paid opportunities. Just remember, what you may be looking for in an influencer platform my differ from what I am looking for. Because of platforms like Aspire IQ, I had the opportunity to work with this company called Genexa, which is located in major retailer stores like Target and CVS. Take a look at the influencer platforms that I have listed below and join the ones that fit best with your brand.
---
Influencer Platforms
---
My advice to nano influencers is to remain consistent, produce quality content, and engage with your audience. Here is some encouragement! When you follow those three tips that I mentioned above, you will have influencer marketing agencies reach out to you, because they value your content. So, not only can you secure brand deals from influencer platforms, but you can also secure brands deals from agencies that have found you through social media. I hope this was helpful! Please let me know in the comments if this was helpful and comment your favorite influencer platforms if I did not include it in my list.